Parts - Refurbished Parts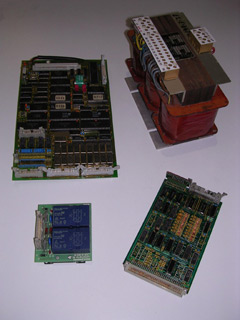 We can also supply reclaimed and reconditioned parts. Major mechanical parts are often on several months lead time!

Gearboxes, Castings etc are often not available from stock - even in Germany - and so have to be built to order, at considerable expense and delay. We understand this and often break machines that are surplice to requirements - for parts stock.

This also extends to electronic parts. Many are now redundant and this results in an expensive upgrade! We can do this too, if necessary, but why replace a perfectly adequate system when a reclaimed and warranted spare will get you cutting for a fraction of the cost and downtime?
""to maximize the reliability and productivity of your print finishing equipment"
"Factory trained product specialists for the full range of Wohlenberg, Maxima and Knorr Equipment"